INNOVATION
VEOAIR DASHBOARD
Manage indoor air quality parameters and offer your customers a comprehensive solution.
A dashboard designed to manage indoor air quality parameters for tertiary buildings.
One solution for your differents stakeholders
Monitor and evaluate the air quality
Rely on air quality micro-stations qualified by the best french metrological laboratories and key performance indicators (KPI) developed by Veolia experts in the field to obtain relevant information.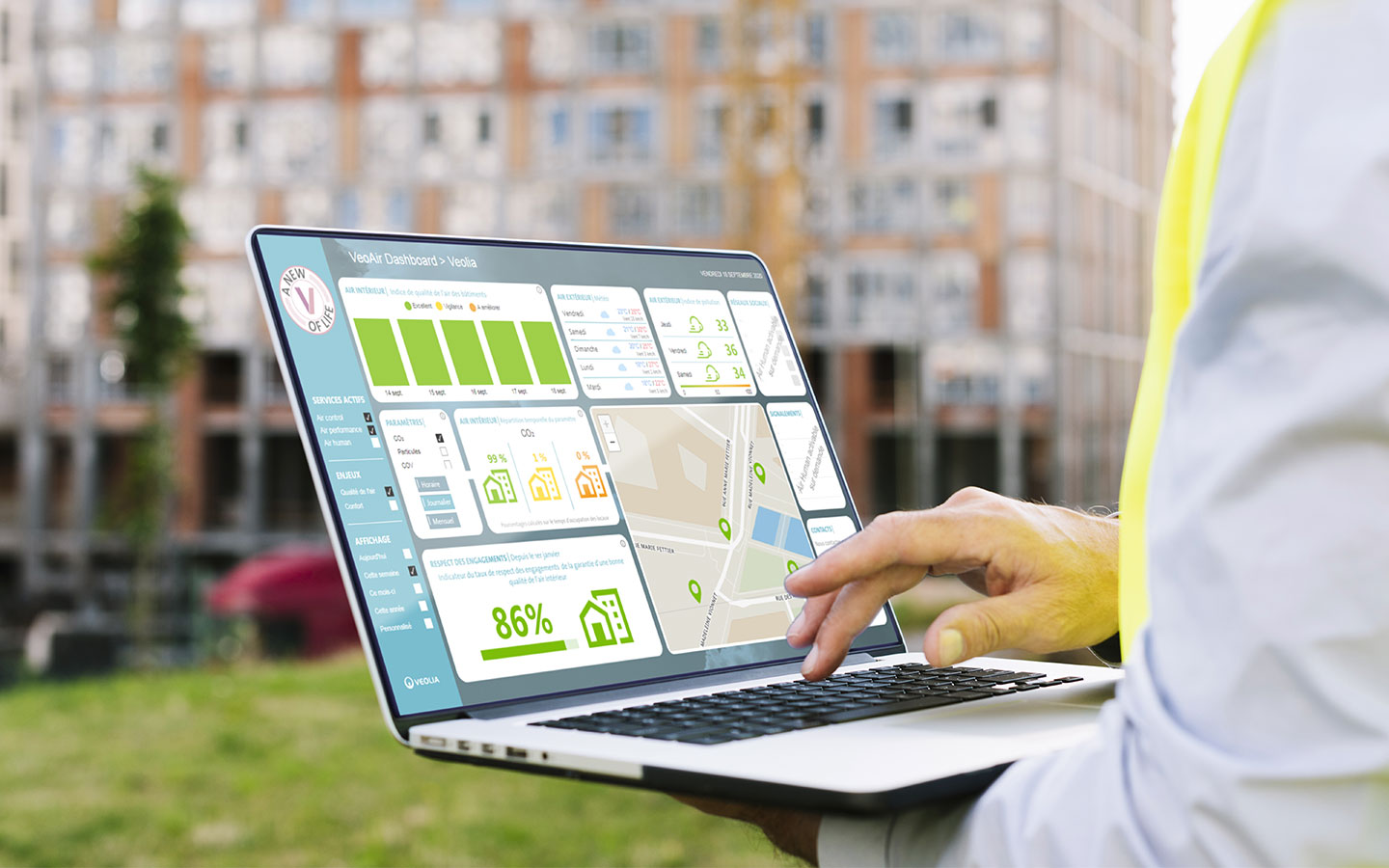 Keep and eye on your building
Access easily and visualize in a very simple way all your indoor air quality key performance indicators (KPI) on the scale of several establishment, a building and a room.
Run and display your level of commitent
Guarantee a good indoor air quality to your customers during the buildings occupancy period and follow your level of commitment.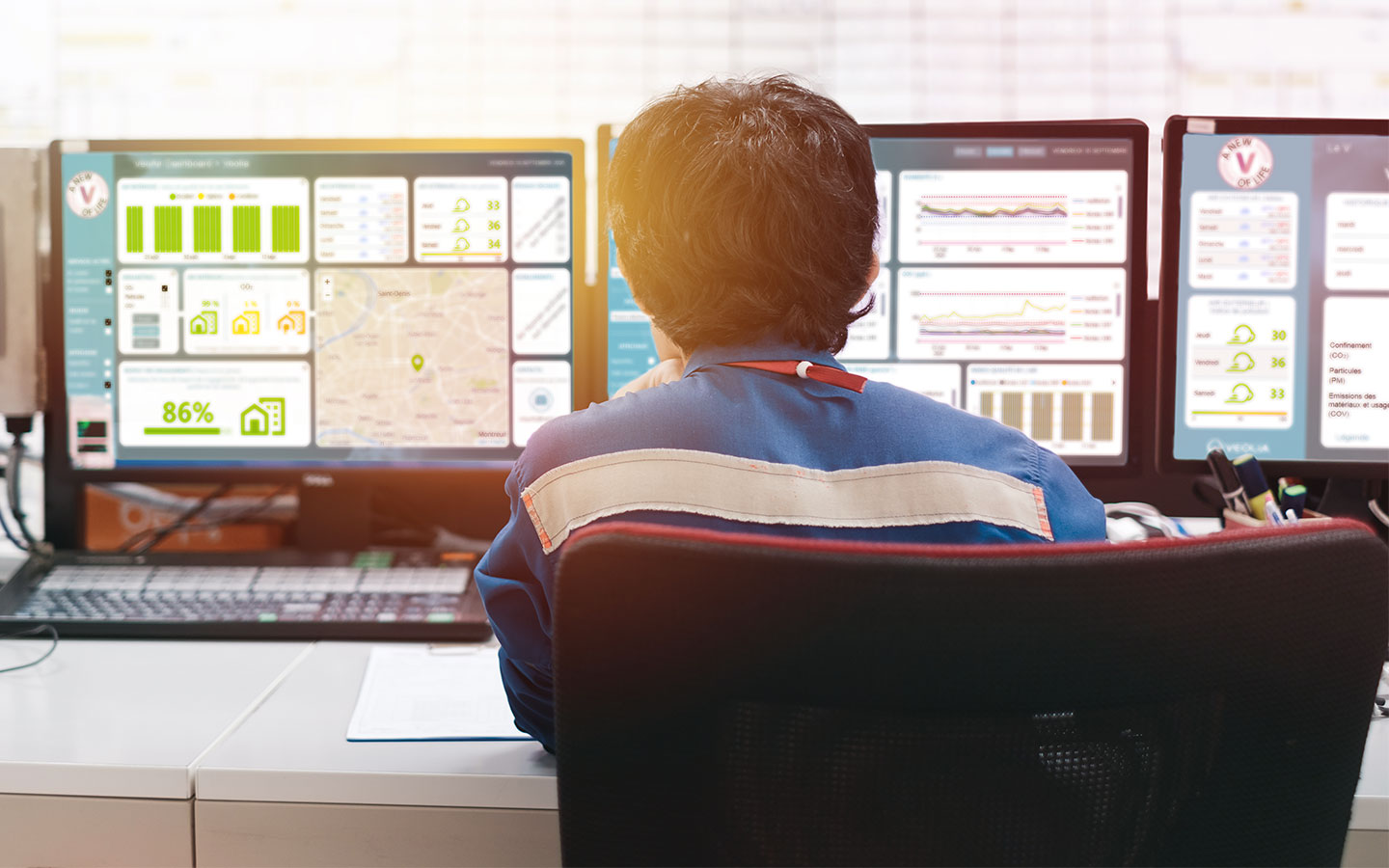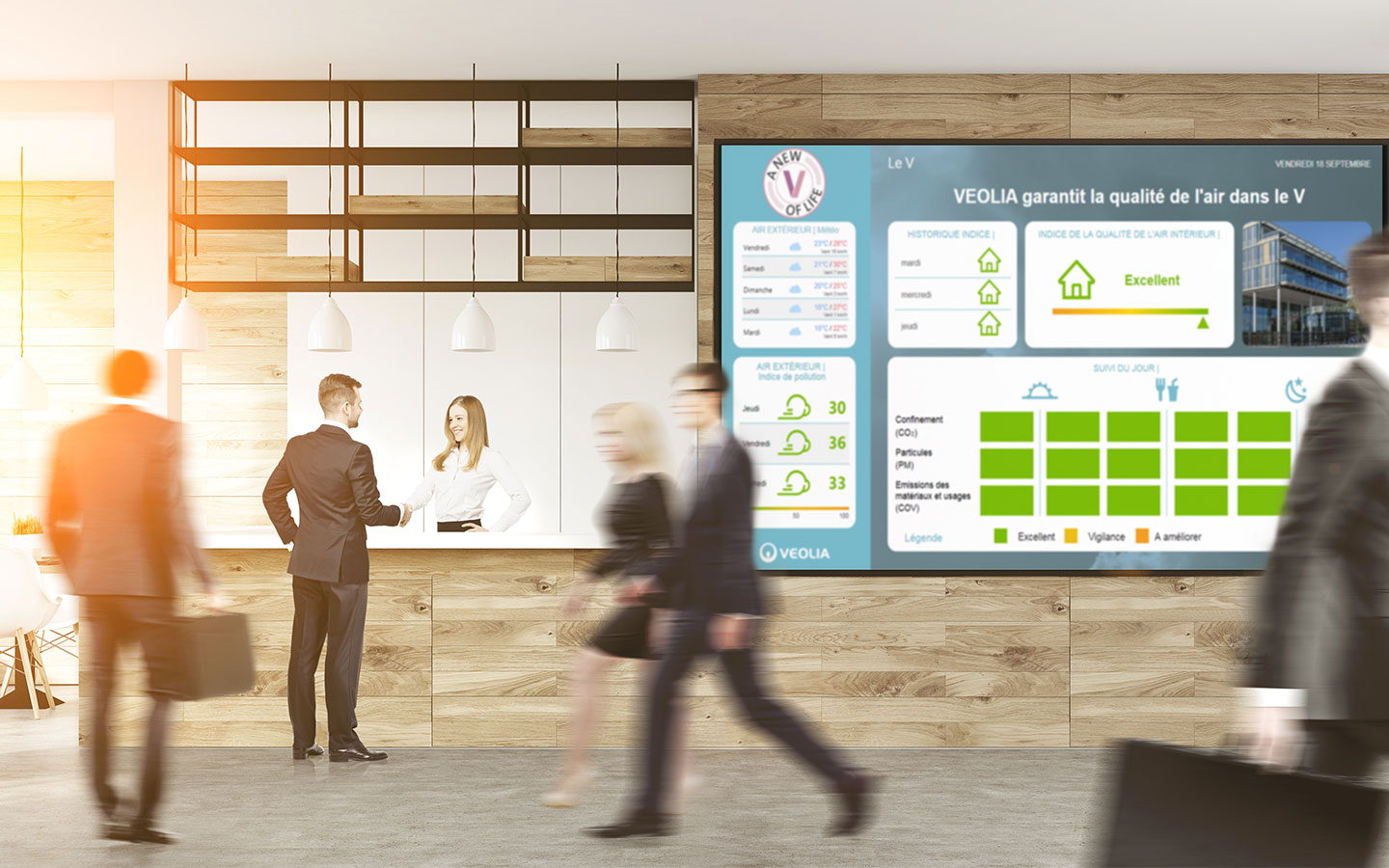 Communicate
Provide your customers with simple, accessible and aadequate information about the air quality in their building.
Empower the occupants
Raise awareness and involve occupants in improving indoor air quality. Take into account their perception of it through social networks.
Innovative technologies for a turnkey solution
A Saas Solution in a cloud environment that is scalable with a premium level of security.
High performance computing capacity based on next generation BI tools.
An identification and single sign-on service to centralize the management of user accounts.
Operational readiness (MCO) capabilities anywhere in the world.
A customer service providing a modern customer experience.

Deployment of air quality microstations
Connect to the VeoAir Dashboard
Visualize and operate your data