Somei : quality, cybersecurity & performance
Thanks to the deep commitment of Somei's management, the company is pursuing its quality approach to ensuring customer satisfaction.
ISO 9001 2015 edition : Quality management systems
Somei embarked on a quality process more than 10 years ago. The company is currently certified for all of its activities in accordance with ISO 9001 2015 edition Quality management systems :
Design, development and maintenance of business software packages

Implementation of software packages on customers' premises

Facilities management for information systems

Design, implementation and administration of technical network
The NF Civil security software mark
The NF Civil security software mark defines the requirements that must be met by all civil security software liable to produce, process or exchange data through national civil security networks. This software is certified by INFOCERT in accordance with the certification rules of the NF Civil security software mark to guarantee the interoperability of data and operational management functions.
Our i/CAD® solution is certified to be in accordance with NF Civil security software requirements.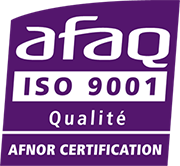 Our system, based on a process approach, enables us to master all stages of the life cycle of our products and services, from design to support activities, by way of integration and operation.
Together, the processes turn the wheel of improvement by virtue of rigorous planning, controlled execution, and planned checks.
Our products are checked by means of tests at various stages of their production. But also, our quality management system is checked by means of regular internal audits, external audits by our customers and AFNOR certification audits.
Listening to customers and taking into account their needs remains at the heart of our concerns. A satisfaction survey is carried out each year with each of our customers.
Our customer satisfaction-oriented quality approach enables us to tailor our products and services to our customers' needs and requirements while complying with legal and regulatory requirements.
It is in this spirit, and in the face of markets and needs that evolve increasingly rapidly, that we have adopted an Agile approach to project management.
To provide greater value to our customers, by virtue of empowered teams, we conduct our projects in an iterative and incremental manner. When the situation lends itself to this, and in collaboration with our customers, we employ the Scrum method.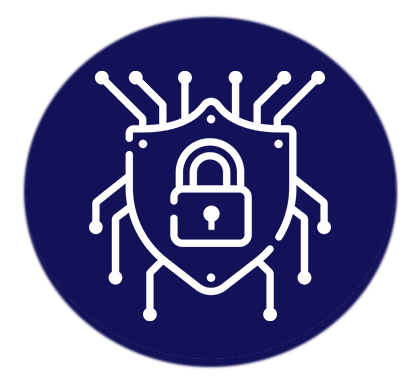 In addition, our teams base their organisation on standard ISO 27001 : Information Security Management Systems to ensure the security of our customers' data security and high availability of applications.
All of our servers are located on French territory (sovereign datacentres) and all of our personnel are resident in France.
Always looking for improvement, we want to support our customers even better by adopting a DevOps approach that will provide our services with greater responsiveness, quality and reliability.