INNOVATION
API-SMART
API-Smart for connected bees
Protecting our natural resources is now an absolute priority !
Protecting natural resources and biodiversity, which is now a global priority, depends upon our ability to protect bees.Bee health is a bioindicator of air quality and pollination by bees is vital for the continuation of agriculture. At present, the death toll among bees continues to rise.
API-Smart® is a program aimed at reversing this trend, taking part in the drive to re-establish and increase the numbers of beehives, using the potential benefits of new technology to make bees a natural bioindicator of action taken to protect biodiversity.
API-Smart® is used to equip beehives with connected sensors. The data collected is compared against other environmental data (weather, air quality, hydric stress maps, flora and fauna, etc.).
This data is analysed in real time to assess bee health and define the environmental health of the area in which the hives are located.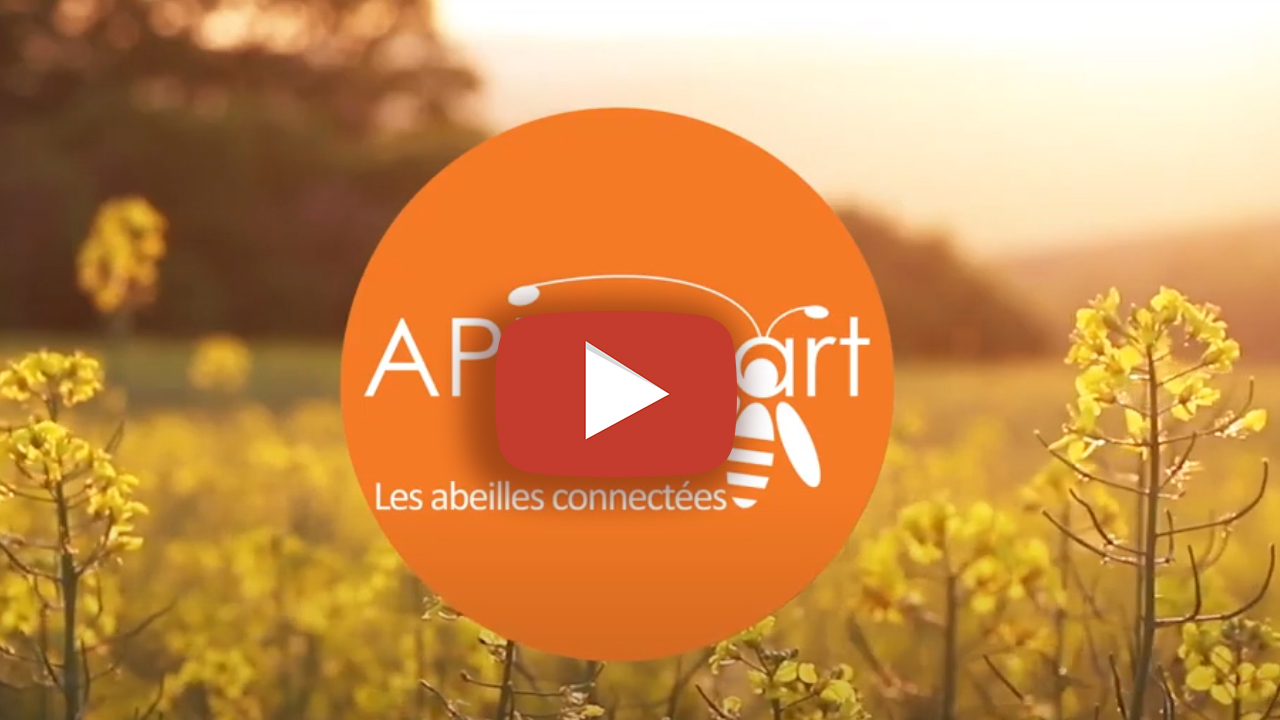 The program focuses on 3 types of action :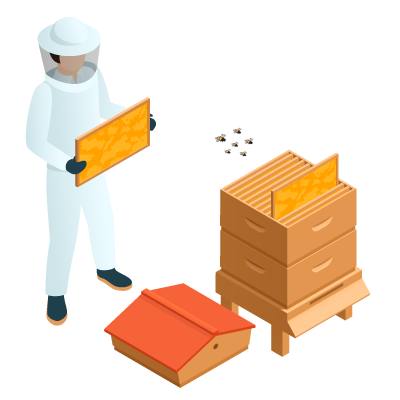 Manage your beehives and help protect biodiversity.
API-Smart®Beekeeper
Protect biodiversity and manage your connected beehives.
Supply of
connected beehives (3 per colony).
Complete beekeeper's management software.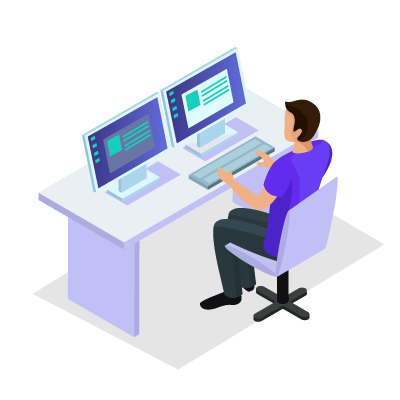 Monitor environment quality using our bioindicator.
API-Smart® Board
Monitor your environment.
Monitoring scoreboard and real-time reports.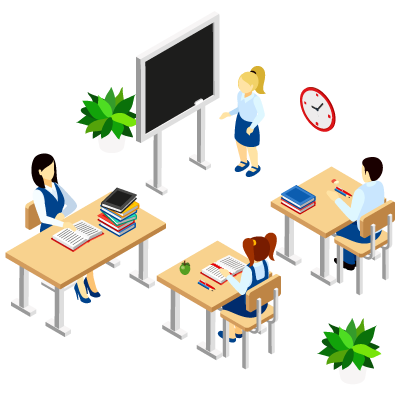 Inform and educate young people.
API-Smart® School
Educational platform to raise awareness in schools.
Complete beehive monitoring software.
Games, quizzes, library, exercises to do at home, etc.
Our Commitments :
We supply complete turnkey beehives and a web application for you the beekeeper to manage your beehives.
Environmental indicators scoreboard in dynamic web mode.
Access to the educational platform for schoolchildren aged 6 to 9 (Year 2, Year 3, Year 4 in the UK) through our customers during school trips to visit their sites and to sponsor a beehive.
API-Smart® Beekeeper
Use the API-Smart® Beekeeper web application to remote monitor your hives and your bees in real time.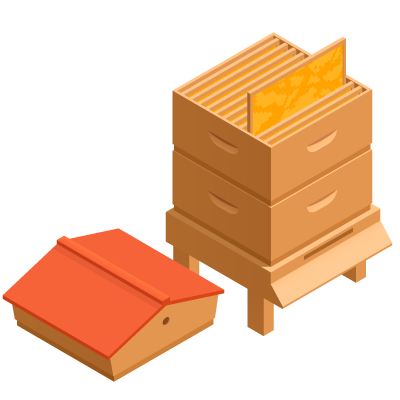 The 'Hives' function: monitors the health of your hive and the condition of electronic equipment.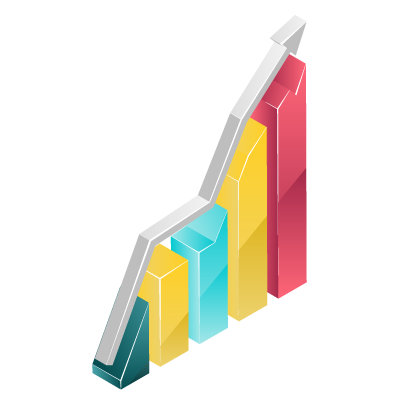 The 'Data' function: statistical monitoring of the hive's primary indicators.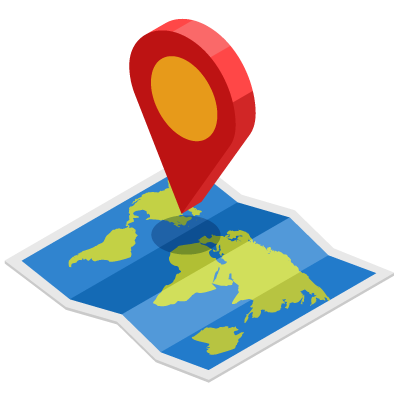 The 'Map' function: a location mapping of your hives, which also allows them to be selected directly from this environment.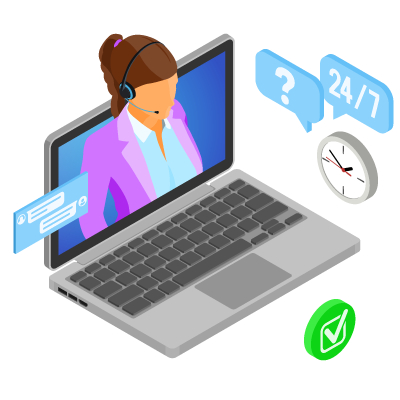 An IT assistance service at your disposal.
This part is in close collaboration with the French start-up BeeGuard.
API-Smart® Board
Data from your connected beehives is sent to the API-Smart® Board and compared with other external data, such as weather conditions, air quality, precipitation, flora and fauna.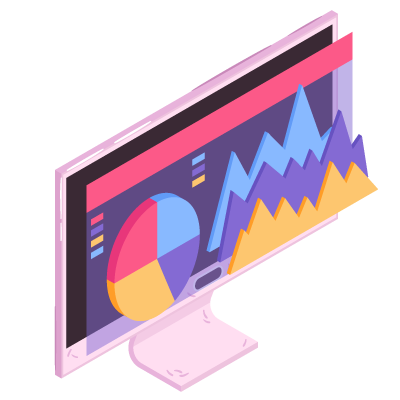 This serves as a decision-aid tool to assess the impact of any changes in the environment on the health of bee colonies (pollution, hydric stress, Asian hornets, etc.) and assess environmental quality at your apiary.
API-Smart® School
API-Smart® provides an educational platform designed to raise awareness among primary schoolchildren of the need to protect biodiversity and the environment, in line with social awareness-raising campaigns.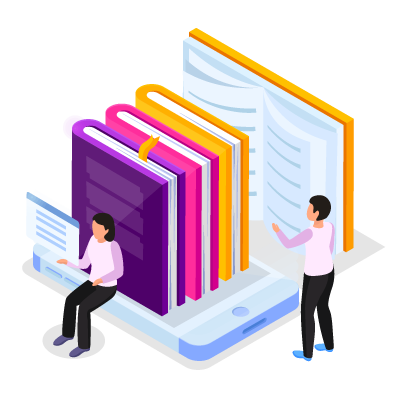 The API-Smart® educational platform provides teachers with a unique set of resources to educate their pupils about saving bees, and share lessons from the "Library".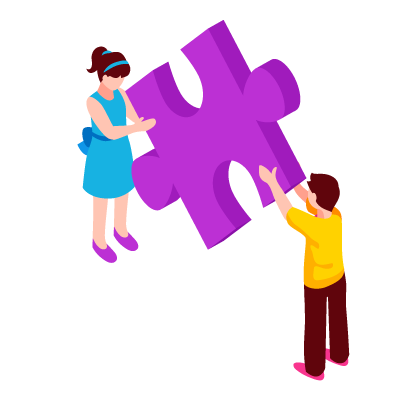 Pupils can access a fun "Discovery" space that raises awareness and lets them use what they have learned in a relaxed context designed to make them think for themselves.