INNOVATION

ED*LAB, your Environmental Digital Lab
Here at Somei, we have set up ED*Lab, the Environmental Digital Lab, where ideas can be bounced around and explored as part of innovative and multidisciplinary project development.
The aim is to generate, test and verify cutting-edge digital developments to see how suitable they may be for use in the Group's environmental sectors.
ED*Lab is a modern and inviting open-plan space, without any partitions, designed to encourage people to work together, sparking discussion and pooling all the dynamism and talent within the Group to come up with the right solution for our internal and external customers. There is an island right in the centre, encouraging people to come into the "ShareSpace", the ideal place to hold a creative thinking session or workshop, inspired by an agile "Design Thinking" approach.
The participants, who have different profiles and skills, jot down any promising ideas relating to a subject. When ideas converge as a result of this kind of brainstorming it becomes possible to define, and even look ahead to customer requirements.
A space divided into 4 interlinked areas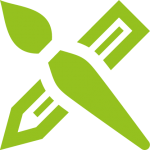 Creativespace
The area for creativity, discussing ideas, research and teamwork.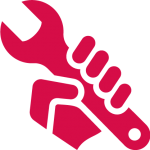 Makerspace
For devising and designing electronic prototypes, 3D printing, sensors, etc.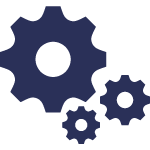 Workspace
Where the Team Lead, developers, design engineers, Ux/Ui designers, trainees on work/study programmes or work placement get down to work.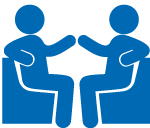 Sharespace
For product presentations, meetings, workshops, whatever is needed to work in a great atmosphere.
ED*Lab, inspiring the teams and enabling projects to take shape …
A place where minds meet and move ideas forward